19 Wentworth Drive, Lancaster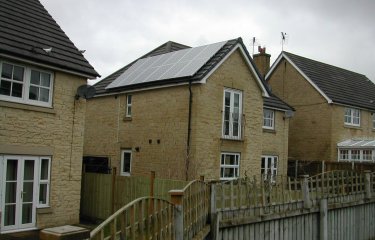 Energy-saving improvements
Glazing

Renewables: heat

Renewables: electricity
Location
19 Wentworth Drive
Lancaster
Lancashire
LA1 3RJ
Opening times
29 Mar - 18 May 2014
Sunday 30th March 12-4pm
Sunday 18th May 12-4pm
This event has now finished.
Just turn up
This detached home built in 2004 is very well insulated due to being built to current building standards. The occupant had Solar PV panels installed, which will repay their cost within eight years. Electricity consumption is low so the panels often produce more electricity than is needed.
Location
19 Wentworth Drive
Lancaster
Lancashire
LA1 3RJ
Opening times
This event has now finished.
Other homes nearby